Can you believe it's our third anniversary? Yes, it's three years since we opened our doors, after months of planning and building work. Our founders, Paul & Louise O'Connell, were excited to bring their physiotherapy and Pilates skills together and create a bespoke, welcoming health and wellbeing clinic which could be at the heart of our local community.
The clinic got off to a good start. Paul's physiotherapy appointments booked up, and Louise's Pilates classes proved popular. At the beginning of 2020, we welcomed our first sports massage therapist Ella on board, expanding the range of services on offer.
Then COVID hit, and everything stopped
With Paul & Louise's entire family income dependent on the new business, they had to adapt our services, all whilst juggling homeschooling their two young children. Despite worrying times, we transferred to Zoom classes and YouTube treatments. Reopening later in 2020, it's been a rollercoaster since then of reopening and shutdowns, PPE and adjustments.
As we celebrate our third birthday, Paul and Louise have been reflecting on the journey.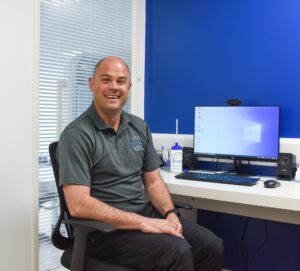 "We knew that the first few years would be tough. But we never expected to be dealing with a global pandemic! Having to shut our doors just seven months after opening was heartbreaking. Our clients have been so supportive throughout, and we have come through it even more determined to support our local community and make our business a success. Despite all the challenges, we're immensely proud of everything we have achieved." – Paul O'Connell, Lead Physiotherapist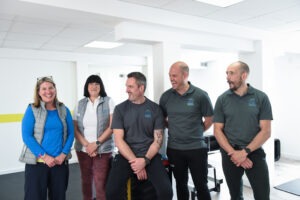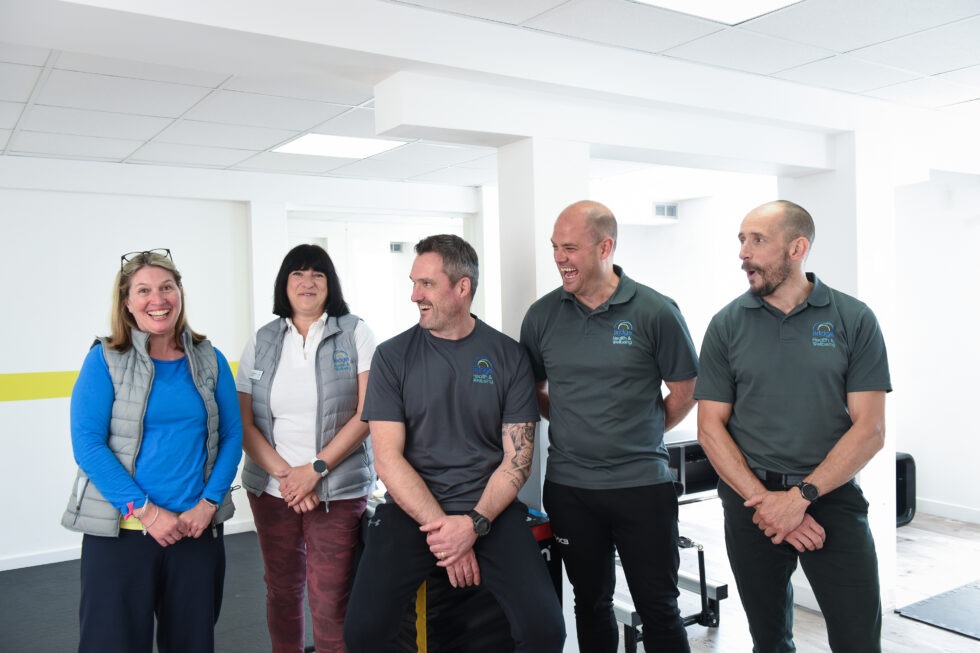 Over the three years, the clinic has grown from a team of just Paul and Louise to a group of multi-skilled experts, including three receptionists, three physiotherapists, three sports massage therapists and a chiropractor. We now offer 20 studio classes a week from a team of six studio instructors. We also work with several local businesses on workplace wellbeing.
Continuing to invest in the clinic facilities, we have opened up a third treatment room and expanded the rehabilitation gym to include new equipment
We have managed to hold several events, including a yoga wellness workshop, a Sporting Upper Limb Masterclass in March 2022 and an open evening this May. We're planning more wellness events, workplace wellbeing seminars and further professional development Masterclasses. Keen to develop new talent, we are also hoping to welcome a junior physio that can train and develop under Paul's guidance and continue to expand our range of wellbeing classes.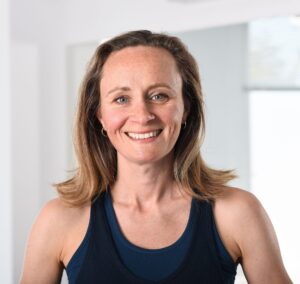 "We are really looking forward to being able to host more events," Louise added. "Events were a huge part of our original business plan, to bring people in our local community together to focus on their health and wellbeing. Hopefully, finally(!), we can get started on all those things we wanted to do in the first three years that had to be put on hold due to COVID restrictions." – Louise O'Connell, Body Control Pilates teacher
Awards have been some of the highlights of the last three years, with Bridge Health & Wellbeing winning Best Family-Run Health & Wellbeing Clinic – UK at the GHP Private Healthcare Awards 2022 and Best New Business at the inaugural Christchurch Business Awards. The company has also been shortlisted in the StartUp Awards, Family Business Awards and Business Leader awards, to name a few.
Thank you again for all your support
We really wouldn't be where we are today without you all. It's comments like these that make all the effort worthwhile:
"Just wanted to say a huge thank you to both Paul and Victoria for sorting me out. For the past 20 years or more I've experienced muscular chest pains after any type of physical exertion – even just going for a long walk. After just a few sessions, I have just experienced my first occasion where tiredness in my legs has been the only thing stopping me walking further, rather than the usual chest discomfort.

Thank you so much to both of you. You have made an old man feel 30 years younger!" – Tony, Wimborne