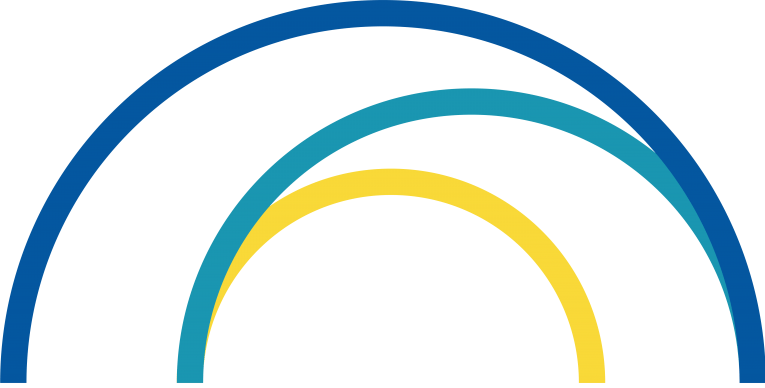 Finding Sam at BHW has been incredible for me. I work in a manual job and have been completing a challenge that has seen me run races totalling over 500 miles, plus training.
Throughout this time Sam has kept my body injury-free, and ironed out any pain and niggles I have experienced on the way. She brings a whole new meaning to the words 'massage' and has great experience in the sports field. Her knowledge and enthusiasm for her work make Sam head and shoulders above any other physical therapist I have seen before.
I have recently recommended 3 other members of my family to Sam and she has dealt with all of their individual issues and scored raving reviews from each of them.
As well as excelling at her job, Sam is also a really great woman. She is always enthusiastic, chatty and great company. Her personable approach is awesome and shows she is as passionate about her clients as she is about her work itself.
I would not hesitate to recommend Sam to anyone and I know they would never be disappointed.
– Ben
A big thank you to Sam, she is an amazing specialist, she is not just a magician. 3 days ago I went to her clinic with great pain in the shoulder joint. I could not even raise my hand. I felt indescribable pain. I could not sleep all night.
On Monday was my first visit to Sam. In just 1 hour she did something amazing. After I got home I could not only move my arm, but I also felt minimal pain and at night for the first time in 4 days, I could sleep calmly without feeling pain. Yesterday I went for the second time, today the result is brilliant, I just can not find the right word for this miracle called Sam. Thank you, thank you, thank you. I recommend Sam to anyone who has my problem. Do not hesitate don't think but go to the clinic next to Sam.
– Mariela, Christchurch
I have been coming to Sam for only a short time but in that time she has literally performed what feels like a miracle to me. It's difficult to put into words just how much of a difference Sam has made to me.
After years and years of extreme back, neck and shoulder pain, and after many visits to various practitioners, Sam is the only one who has not only left me pain-free but also made me much stronger to prevent reoccurrence.
Her skills and knowledge are simply amazing. I will forever be grateful. Thank you very much.
– Natalie
I have been going to Paul since April. I had a fall on the golf course, which resulted in an injury to my shoulder.
Paul has prescribed some serious physio, which I stick to, quite strictly. I am a bowling seventy-year-old and am delighted, at the improvement in general, to my movement range and resultant memory.
I have also liked the way that I am gently pushed on a bit, to improve and not just remain static. The team at the clinic are professional, well qualified and caring. I would not hesitate to recommend them.
– Linda
I, unfortunately, suffer from arthritis in my joints, so after an initial consultation with Louise in May of this year, I joined the Pilates 1 class which I found, guided by Louise's excellent teaching, helped enormously.
I have since progressed to the Pilates 2 class and have gone on to attend the Booty Barre, Strength & Conditioning and yoga classes. I also see Sam for an excellent monthly Sports Massage. I cannot praise all the lovely instructors highly enough, not only for their superb expertise but also for their friendliness and sense of fun which makes it a pleasure to attend the classes.
I would highly recommend Bridge to anyone and am so pleased I discovered it.
– Annie, Christchurch
Highly recommend Paul and the team at Bridge Health and Wellbeing.
Super friendly, really welcoming, COVID friendly and topped with an e-friendly booking service. I went in with a really stiff, sore back and Paul not only manipulated it but also walked me through a set of exercises to do at home and get me back to normal.
Their care and service exceeded my expectations. Thank you!
– Andy, Christchurch
Louise understood that 'my sort of Pilates' needed to be personalised to suit my MS disability and she has been able to provide this in a safe and well suited session that is always lots of fun but also very effective. There is a wonderful set of equipment that can be individualised for all abilities.
– Patricia, Christchurch
I needed some physio following an acute sports injury and Paul came highly recommended from a friend. I couldn't have asked for a friendlier service from start to finish.
Louise was really friendly and welcoming when I first enquired and when I arrived and Paul was brilliant throughout a course of physio treatment with great advice, wider support and a tangible programme tailored to get me back playing quickly. They also have a great private gym to help with those sessions.
I would not hesitate to recommend. Thank you!
– Will, Ferndown
I am getting on very well, with my Physio. I am being very diligent with my exercises.
Please pass on my praise to Paul (although there are times when I could hug him – even in a mask – LOL).
At the beginning, I was not convinced that I would be able to get over the fine line, between pain and progression, but happily this has evolved.
I cannot recommend Paul enough and will continue to attend, about once every five weeks!
– Linda, Christchurch
Dave came to Bridge Health & Wellbeing after a serious injury he sustained during a bike accident.
Dave came to Bridge Health & Wellbeing after a serious injury he sustained during a bike accident. A personalised rehabilitation programme including physiotherapy, Pilates, yoga and sports massage have all helped him to recover.
– Paul O'Connell
Totally amazed at how quickly my shoulder pain was relieved. I met with Paul for an initial assessment and he gave me some simple but highly effective exercises which over just a few days showed stunning results.
Over the course of 6 weeks, he worked on my shoulders with some manipulation and further exercises, and now it's as good as fixed. I can't believe I lived with the pain for so long when the answer was just around the corner.
Thank you, Paul and the super-friendly team over at Bridge. 100% recommended!
– Justin, Bournemouth
I initially visited Bridge Health & Wellbeing for some physiotherapy treatment. Paul was attentive to making a specific plan to my needs and lifestyle, and seeing progress helped motivate me to keep moving forward with the plan.
I have since done some of the classes, which have been great. There is a good variety of classes. So far I have done two classes that I have never done before and on both occasions, the instructors have been welcoming and have taken into account participants individual needs and abilities. The studio has a relaxed and welcoming approach.
– Angela, Fordingbridge
I have just completed a 5 week back rehabilitation Pilates course with Hazel at Bridge Health
& Wellbeing.
I struggled with terrible back pain since an operation in late 2021, but this course has helped me tremendously. I thoroughly enjoyed Pilates with Hazel. She is so attentive, clear & thorough with her guidance and teaching.
It's made a huge difference to my back and neck pain and has given me that kick start to get back on track, both mentally and physically, to being fit and healthy again.
Thank you so much Hazel. I've loved your classes. The Bridge Health & Wellbeing studio is great, with a welcoming and friendly team. I'd highly recommend.
– Sarah, Bournemouth
Clare has a neck and lower back problem, for which she has been receiving sports massage treatment. She says our sports massage therapist Ella has marvellous hands and she finds her treatment invigorating.
It's a joyous thing physically. You can actually feel the tension being released.
– Paul O'Connell
If you haven't tried a rehab based treatment, maybe you should.
Paul gives you something to take away and work on yourself.
Gets you up and moving quickly, very positive and optimistic.
– Kendall, Bournemouth
Mel came to us with a physiotherapy problem, including an ankle stress fracture which our physiotherapist Paul diagnosed. With regular treatment and exercises, she feels more comfortable and can see an improvement.
Attending Pilates classes with Louise, she is confident that Louise knows which parts of Pilates she can and can't do.
I'm getting combined, coordinated and integrated treatment. I am that step closer to getting back out there running and walking.
– Paul O'Connell
Ella was fantastic, a real credit to the business, extremely professional with a fantastic personality, will 100% be back for another Sports Massage.
– Paddy, Southampton
Paul provided a truly professional, tailored and result-driven service.
He had a great understanding of my issue & limitations and helped me with my back problem, which was resolved within 6 sessions. I'd recommend to anyone with physio based injuries or issues that need attention. Clean environment, friendly, one downside….he's an Everton fan 😃 Highly recommend and thank you Paul!!!
– Scott, Christchurch
Louise makes you feel at ease and comfortable during Pilates classes. It's energising and fun. I feel younger and happier and it puts a smile on my face.
– Paul O'Connell
I was midway through marathon training and feeling pains and strains in my hips and legs. I went for a sports massage and, not only did Sam target all of the areas that needed attention, but she gave me really helpful advice on stretches and strengthening exercises to do at home to prevent further strain.
Cannot recommend highly enough!
– Candice
When I went to Bridge Health & Wellbeing, I had a dodgy knee which stopped me running, regular back problems following an old slipped disc and I weighed about 3/4 stone more than I do now. Paul gave me a programme of exercise for my knee and I'm now running 3 miles every other day. One Pilates class a week with Louise keeps my back healthy and has changed my body shape for the better. Between the two, I feel so much stronger and I've also really enjoyed it. I hadn't done Pilates before and had read the blurb that says it will change your body but didn't actually believe it. It really does though, and Louise makes it seem so easy even when she's secretly working you quite hard.
I'm nearly 47 and haven't felt as fit and strong for years. Both Paul and Louise are lovely so if you're thinking about going to Pilates or physio, you couldn't find a better place.
– Gill. Christchurch
I've suffered from chronic back pain for many years and seen many therapists. Sam has been the best in providing the relief that I need and I would not hesitate in recommending her services which are reasonably priced too.
– Angie. Christchurch
If you haven't tried a rehab-based treatment, maybe you should. Paul gives you something to take away and work on yourself. Gets you up and moving quickly, very positive and optimistic.
– Kendall, Bournemouth
I can't recommend Sam at Bridge Health & Wellbeing highly enough!
Don't delay if you're experiencing issues that need attention. I had to wait due to COVID, but so relieved I am now having treatment. Sam is highly professional, very personable and empathetic, gets straight to the problem areas and is robust in her treatment. I felt so much better after my first treatment.
I've now signed my husband and my mother up, as I know they'll also benefit from Sam's expert hands.
– Lisa, Christchurch
I will be forever grateful to Paul. I have struggled with injuries for years now and it has prevented me playing any sort of football. Over the last four years, I have developed an injury that kept me in pain with playing football but also day to day life. I have seen many specialists, had different treatments and even received steroid injections to remove the pain for me.
After just under 6 months of rehab with Paul, I am finally pain free! Paul was fantastic in outlining what I needed to do and also provided me with a clear indication of why I would need to do it. Paul was always on hand whenever I had any queries outside of my booked appointments. The clinic followed all Covid protocols, always sparkling clean and the gym had all the equipment I needed. There was never any worry when going to my appointments, and I looked forward to my weekly appointments with Paul.
I wouldn't go anywhere else, and would recommend Paul and the clinic to anyone that ever asks! Thank you again!!
– Jack, Poole
Louise is AMAZING – a truly talented Pilates teacher and all round lovely person with an expert eye for what the individual needs and how to tailor a workout for them – whether in a group or one to one, as I've done both and find this remarkable.
She doesn't miss a thing, constantly challenging you but in the most enjoyable, engaging and 'real' way – by far, the most unintimidating but professional class I've been part of – and the clinic itself is spotlessly clean throughout – from studio to cloakroom (as an aside, but these things matter).
I've seen major improvements in my posture, muscle tone and strength and my muscle density has increased which was a goal I hadn't set and was thrilled to achieve! Highly and wholeheartedly recommend.
– Jenni, Christchurch
Having the benefit of a background in personal training and massage, where I have dipped in and out of the industry for more than 20 years, I have the advantage of being able to tell the decent physios from the average.
I can honestly say that Paul and the team at Bridge Street are a step above any other venues that I have visited for treatment. Paul's in depth knowledge is second to none. His help is enabling me to overcome a chronic hip and shoulder issue, and I am now making solid progress.
The venue itself is an extremely professional set up, with a fully equipped gym, and I have found the cleanliness and covid compliancy to be at a very high standard. I cannot recommend this facility enough!
– Matt, Christchurch
In September, when I first came to the Bridge Health & Wellbeing clinic, I was experiencing unexpected leg buckling which felt like a sudden smack in the back of the knee resulting in collapse. I was using a stick in the house or feeling walls and furniture on my way from room to room.
Since Christmas, I haven't suffered any more collapsing of the knee. My walking has improved inside the house and outside with Nordic poles. I managed the promenade (1,000 steps according to my step-counter) and I'm feeling very pleased with my progress.
Thank you ever so much, Louise. I'm really grateful for all the help that I've had at the clinic and at home with your live Zoom Pilates classes.
From Trish, Christchurch
Ella the sports massage therapist has got me running again after almost 3 years out with injury. I ran 9 miles today. That's the furthest and fastest I have run for over 2 years. Brilliant, brilliant, brilliant!!!!
– John Haines
I have been taking Louise's Pilates class at Bridge Health and Wellbeing in Christchurch for just over four months now. Louise not only makes her classes fun & enjoyable but also challenging. I am vastly improving every week with her help and support. I cannot recommend Louise and Bridge Health highly enough. Location is great, easy parking, clean & modern with great facilities.
I have just signed up for the Wellbeing Membership which great value for money and so much is included. Not only one Pilates class per week but unlimited zoom classes, you also get discount on the other classes, sports massage and physio and a yearly physio assessment. Thanks Guys."
– From Alison – Christchurch, Dorset
"Fantastic in all areas!
Expert knowledge and expertise from Paul in some one-to-one sessions with the aim of improving my ankle stability and pain prevention after recurring issues from an old football injury.
After the assessment process, the issue with my ankle was broken down and explained before we got to work in the gym area with a series of exercises designed to build up the strength in my ankle and improve the stability.
Three months on from my last session, I've kept up some of the exercises that Paul recommended and my ankle has never felt better!
It's such a relief not having to worry about my ankle now when I'm coaching at my Tennis club. I can't thank the guys at Bridge Health and Wellbeing enough!
– From Harry – Christchurch, Dorset
I couldn't recommend Bridge Health & Wellbeing, Christchurch, highly enough. Superb considerate treatment, Paul and Louise are lovely people who are very good at their jobs. I'm back running and playing Football better than before.
– Mel C
Since starting the exercises I feel like I'm looking after myself. I already have better control and my strength, particularly in my tummy, is improving. I cannot recommend Louise enough, she is a brilliant, personable teacher; she knows her stuff and she's thorough and clear. In an ideal world I would do Pilates twice a week. That's my next goal!
– Karen, Bournemouth
I started Pilates as family and friends raved about how much they enjoyed it and the various benefits they have experienced as a result of regular sessions – greater flexibility, strength and a general enhanced sense of wellbeing.
I have enjoyed all of the above – and the sessions themselves are always varied, challenging and fun. The time flies by – and I genuinely find that a 1 hour session has seemingly flown by in a matter of minutes. In the live zoom classes, your enthusiasm for Pilates is undimmed and really comes across!
The sessions remain great fun and challenging. Despite not being in the same room, you are still able to provide individual guidance on the correct pose/posture. Although, of course, I would prefer to be in the studio, I still very much look forward to the sessions.
– Brendan, Christchurch Dorset
I went to see Paul because I've had an ongoing achilles problem and I have never found anybody that has been able to resolve it. I am due to do the Berlin marathon, so wanted it to be sorted before my training started. My first impression when I walked into the clinic was that it was very professional, warm and at the same time friendly. I was welcomed by a big smile from both Paul and Louise that straight away made me feel at ease. I am pleased to say that I am now at last pain free and in full training mode, thank you to Paul. I would 100% recommend Bridge Health & Wellbeing and personally wouldn't go anywhere else!
– Kate C
…I went to see Paul and he quickly diagnosed the problem, why it had happened and set about a treatment course that suited my needs whilst explaining what I should do to make sure it did not happen again. Paul coped well with my impetuosity to start running sooner than was sensible, explained everything in a way that was easy to understand and made perfect sense. The rehab exercises were varied, interesting and Paul was attentive in monitoring my progress. I am now back running and am convinced that this would not have happened so quickly and painlessly without Paul's help.
– Dave W
I was a bit unsure about the concept of pilates as I thought it would be lots of breathing techniques – but I was wrong! Louise has such a warm and friendly approach that she put me at ease within minutes. Her hands-on attentiveness ensured that I was in the correct positions to avoid any damage or muscle strain and I was amazed at how quickly the positions and routines felt familiar. The class was much more of a workout than I had imagined, but I had so much fun during the class that I hardly noticed until the next day when my core ached! After only six weeks, lots of people were commenting on how slim and toned I was looking, which was fab as I hadn't expected this – added bonus! I really noticed how relaxed I felt after class and the quality of my sleep improved greatly too. Best pilates class ever!
– Laura B
Louise's commitment and enthusiasm to Pilates is second to none. It's these attributes that make her classes incredibly fun and enjoyable. Having suffered back pain for a number of years I have noticed a profound difference especially to my upper back since doing Pilates. I am now fully converted to its benefits, having initially being hesitant and unsure.
– Paul R
Since starting Pilates I'm amazed how quickly I noticed the benefits and results. My posture and core strength are noticeably improved as well as feeling more energised. It's a great workout for the entire body. I always leave the class feeling better, mentally and physically.
– Christine C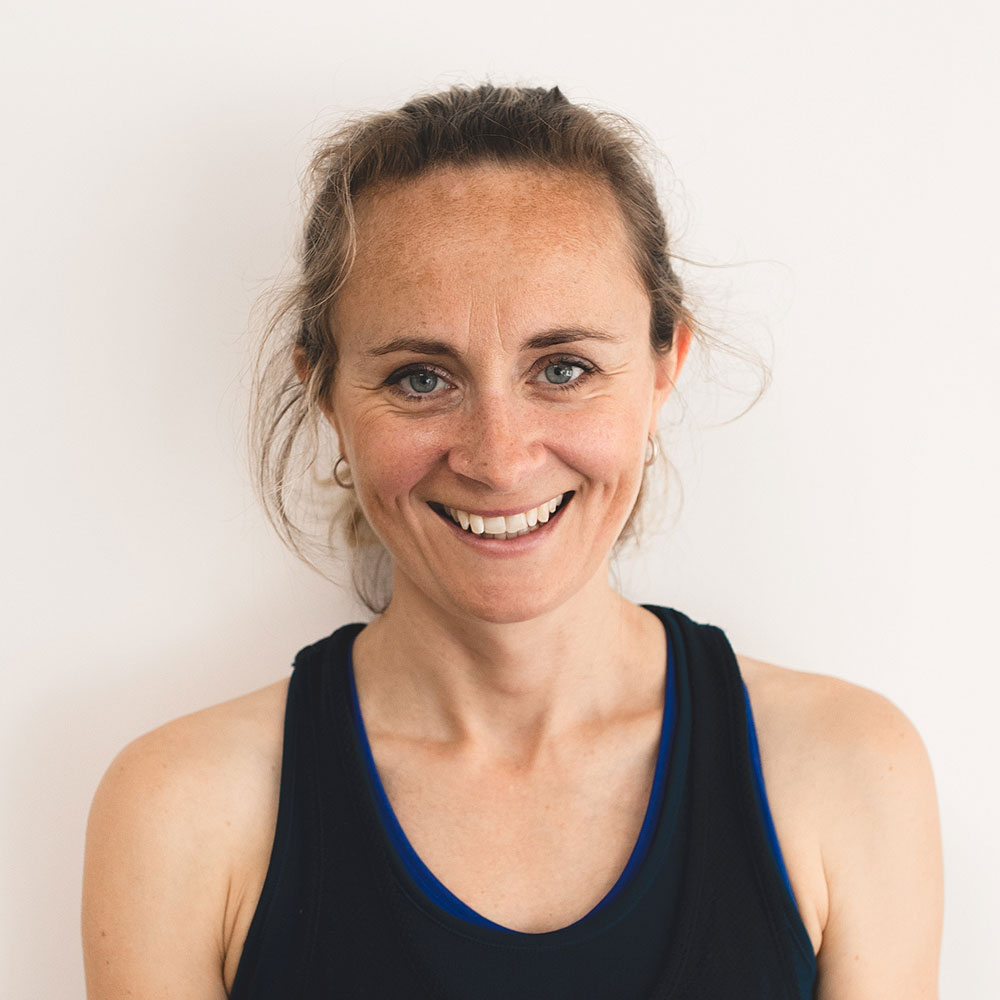 Have a question? Get in touch!
To find out more about us and how we can help you, please contact us on 01202 473800 or email on info@bridgehw.com. You can also book a physio assessment online.