Did you know that you can benefit from a massage at any stage of pregnancy? From the first trimester, all the way to postpartum, pregnancy massage therapy offers a host of physical, psychological and emotional benefits.
Receiving a massage during this extraordinary time is a great way to take advantage of some well-deserved self-care. Massage therapy can positively impact many of the pregnancy-related changes that the body goes through, whether with regular monthly treatments or as an occasional treat.
Some of the pregnancy-related changes that massage therapy can help with include:
Postural changes due to disrupted centre of gravity
Headaches
Backache
Swelling
Fatigue
Stress and anxiety
Congestion in breast tissue
Muscle cramps
Not only can pregnancy massage relieve symptoms caused by body changes, but it can also help to alleviate existing chronic pain/tension so that pregnancy doesn't exacerbate any pre-existing conditions.
There are many misconceptions and misinformation regarding the safety of pregnancy massage, both pre and post-natal. Especially in regard to the first trimester and postpartum treatments.
The most common questions about pregnancy massage include:
Is it safe? Massage therapy is safe in every trimester of pregnancy as well as post-natal. There is no evidence to support that pregnancy massage in the first trimester could cause a miscarriage. If you are experiencing a high-risk pregnancy, do consult your GP prior to treatment, just to be sure.
Will I have to lie on my belly? Some clinics have pregnancy pillows that may allow you to lie prone, but you should never be lying directly on your belly. There should be no pressure or discomfort in the positioning. Generally, massage therapists will put you in a side-lying position with pillows to support your neck, knees, and body.
I like deep tissue massage, can I still get one? Of course! But it depends on the area. It is not advised to have deep tissue work around the sacrum or on the inner thighs. As well as no deep work directly on the abdomen. If you have been diagnosed with DVT or blood clots then leg massage should be avoided.
Always make sure that your therapist is pregnancy massage trained. This means they are able to deal with the extra factors that need to be considered to ensure your massage is safe and comfortable.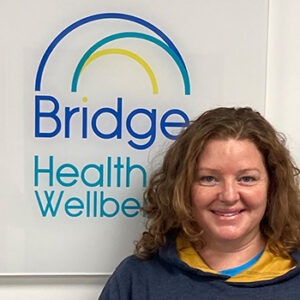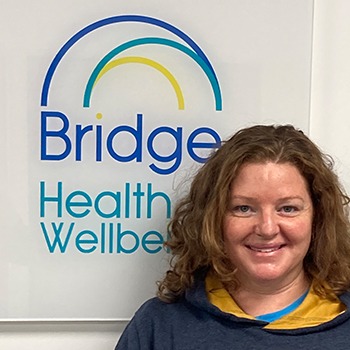 Our massage therapist in Christchurch Dorset, Sam, is prenatal massage trained and happy to answer any questions you might have.
To book your pregnancy massage in Christchurch, Dorset please call 01202 473 800 or book online.