Spring is on its way, and to celebrate the arrival of longer days and (hopefully!) warmer weather, we would love you to come and join us on Thursday, 16th March, to focus on your wellbeing.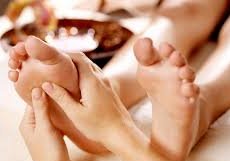 The free event will run from 5.30 pm – 8 pm at the clinic. Visitors can enjoy taster sessions of Yoga, QiGong and a grounding workshop led by Erica Johnston in the studio. Around the treatment rooms, you'll be able to talk to experts, including Becky Allen of Coast Reflexology, Nathan Noble, one of our sports massage therapists, a nutritionist and skin therapist Kirsty Campbell of Christchurch Derma Spa. Kate Freemantle will also be on hand to offer advice on the wellbeing benefits of acupuncture.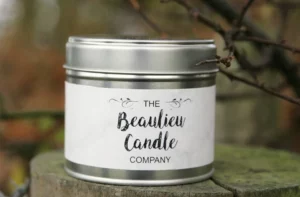 Local suppliers, including The Beaulieu Candle Company, will be on-site, enabling you to purchase wellbeing products to take home or give as gifts. There will also be a raffle on the night to support our charity of the year, Dorset and Somerset Air Ambulance, with some great prizes available.
Booking is required for the studio taster sessions, so get in touch with us at 01202 473800 to secure your space. The taster sessions in the studio will run as follows:
Yoga with Diana Briggs 18:00 – 18:30
Grounding workshop with Erica Johnston 18:45 – 19:15
QiGong with Kate Freemantle 19:30 – 20:00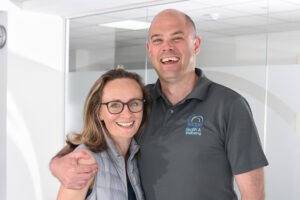 "We held our first Wellness evening four years ago, which was a huge success. Thanks to COVID, we haven't been able to hold once since. We are delighted to be able to run our second event, even if it is four years later! The clinic has come a long way since then. We are looking forward to seeing the rooms buzzing again with visitors. We are thrilled that so many brilliant local instructors and businesses are coming to join us. Please come along and explore a range of options to improve your health and wellbeing over the coming months."

– Paul & Louise O'Connell, founders at Bridge Health & Wellbeing