We are delighted to be sponsoring the Christchurch Business Awards in 2023. After a successful launch in 2022, the awards are back this year, ready to recognise the brilliant businesses in our local area which are thriving despite all the current economic challenges.
The Christchurch Business Awards are a great opportunity for local companies to come together and celebrate their hard work.
It was a pleasure to attend the launch of the awards earlier this year and listen to fellow local businesses talk warmly about the value of coming together to celebrate those achieving great things in our town.
We are sponsoring the B2B Business of the Year category, which will be awarded to a company which stands above its competitors, delivering outstanding customer satisfaction.
The award is open to any business that creates products and/or services for other businesses. It could include businesses that operate in accountancy, commercial legal work, IT and cyber security, car leasing, business funding, websites and marketing, sales training, hospitality supplies, security, insurance, telecommunications etc. If you know a pretty amazing business in and around Christchurch that deserves recognition, why not nominate them today?
We are proud to work with several local businesses across Christchurch, Bournemouth and Poole to keep their employees healthy so they can give their best at work. Our workplace wellbeing services include fast access to physiotherapy, chiropractic and sports massage treatment, rehabilitation and wellbeing classes and DSE assessments.
 Entering the Christchurch Business Awards is free, and businesses can enter as many categories as they wish. People can also nominate businesses they believe deserve an award. Entries close at 2pm Friday, 5th May 2023, so there's still time to get your entry or nomination in
online
.
We can't wait for the awards ceremony, which takes place on Thursday 22nd June. We thoroughly enjoyed the event last year, especially as we walked away with a trophy! It genuinely was a true celebration of the brilliant businesses in our local area, as we are sure it will be again this year.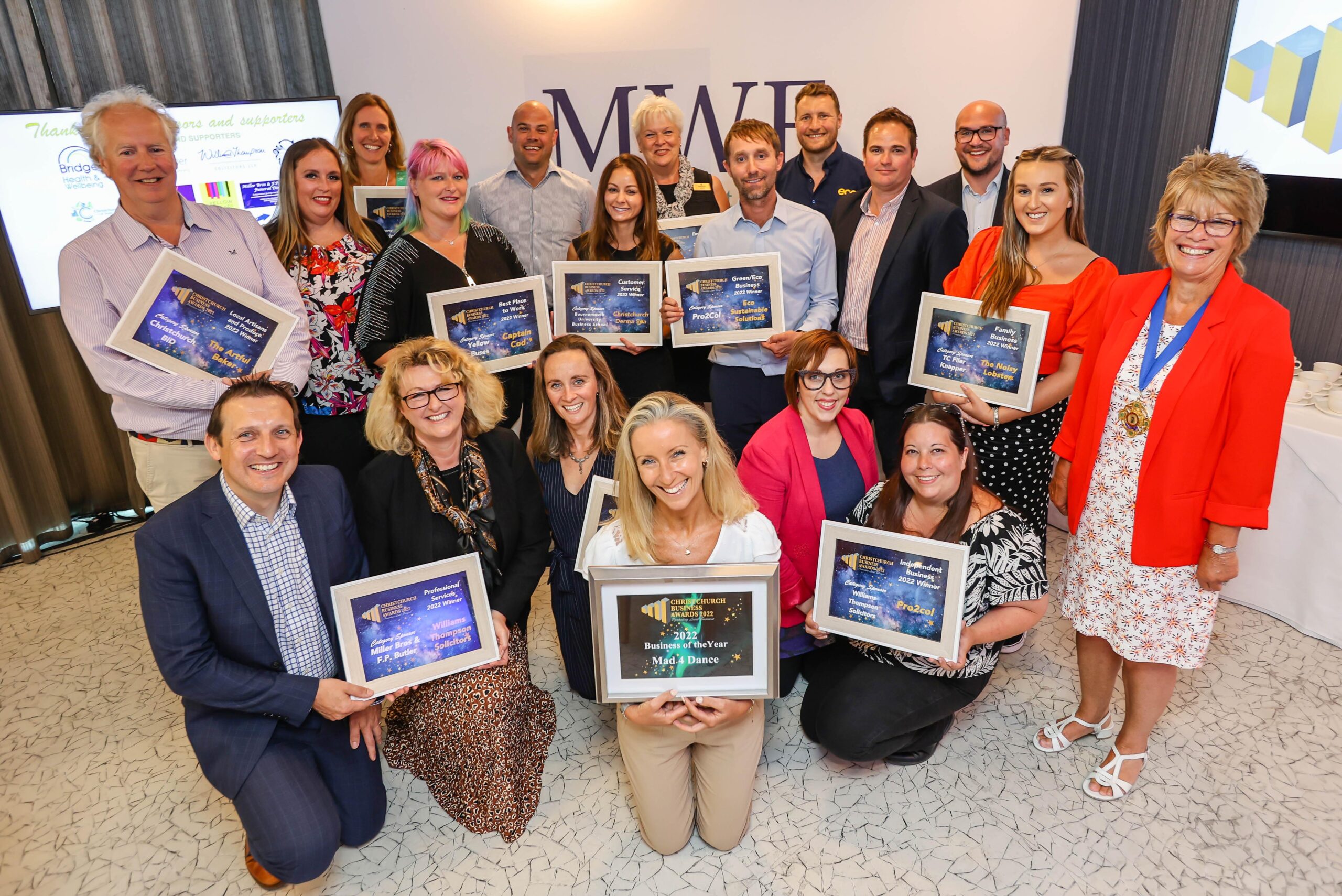 Photo credit: PC Visuals
Until then, if we can help you keep your business's employees happy and healthy please give us a call at 01202 473800 or email info@bridgehw.com.