A big thank you to everyone that came to our Spring into Wellness evening this month, which was great fun. It was fantastic to be able to open the doors and welcome lots of new visitors to the clinic.
Thank you to all the professionals who shared their skills and knowledge during the evening.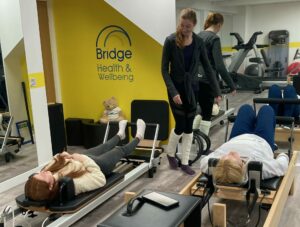 Pilates teacher Alex Parker demonstrated the Pilates Reformers in our new and improved gym space.
The studio was busy with yoga teacher Diana Briggs leading a taster yoga class, followed by a grounding workshop with Erica Johnston and a QiGong taster with Kate Freemantle, who was also on hand talking about the benefits of acupuncture.
Our Sports Massage therapist, Nathan, chatted with lots of people about the benefits of sports massage.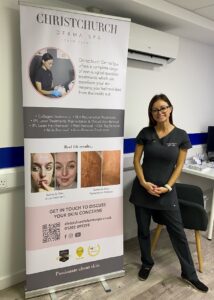 Kirsty from Christchurch Derma Spa gave lots of skincare advice, and Becky Allen of Coast Reflexology, was busy giving relaxing reflexology treatments. Lucia Glover shared advice on nutrition and how we can use the advent of spring to reinvigorate our diets for the better.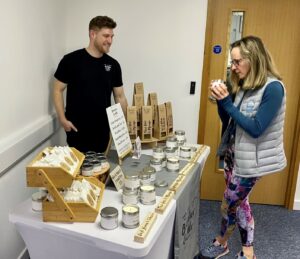 Perfectly timed for Mother's Day, The Beaulieu Candle Company, made a roaring trade as many visitors purchased wellbeing products to give as gifts or take home for themselves.
We also sold raffle tickets on the night to support our charity of the year, Dorset and Somerset Air Ambulance. We are drawing the raffle on Monday 3rd April, so there is still time to buy a ticket at reception if you didn't get one on the night.
We are looking forward to opening our doors again in July with a special running event. More details are coming soon!
If you didn't manage to make the evening but have any questions about how you can improve your wellbeing this Spring, please don't hesitate to get in touch at 01202 473800 or info@bridgehw.com.
Our friendly team of experts are here to help.