We are delighted to continue our health and wellbeing partnership with one of Dorset's biggest football clubs, Weymouth FC, for a third season.
Since December 2021, our team of experts has worked with several Weymouth FC players to provide specialist physiotherapy, chiropractic treatments and sports massage services for injury recovery and rehabilitation.
2022-23 turned out to be a rollercoaster season for The Terras, ending with the team securing their place in the National League South for the next season.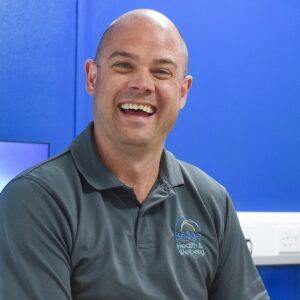 "Footballers regularly suffer from injuries, including sprained ankles, anterior cruciate ligament injuries, hamstring strains, groin strains and knee injuries. It's been quite a season for the team, and we've been proud to play our part in helping players get back to full strength as quickly as possible so that they are ready to give their best on the pitch for the fans. The lads did a brilliant job rallying at the end of the season and staying up. With eight players already signed for next season, we look forward to participating in the club's future success."

– Paul O'Connell, lead physiotherapist and co-founder of Bridge Health & Wellbeing
Paul Maitland, CEO of Weymouth Football Club, commented: "It is vital that we look after our players as a club. Paul and his colleagues at Bridge Health & Wellbeing have been very helpful in supporting some of the players this season, and we are pleased to continue to benefit from their support."
Good luck for next season, boys!