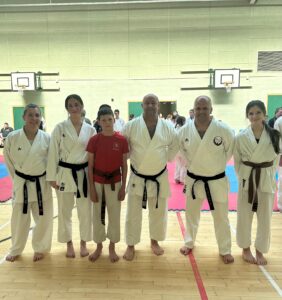 We are delighted to be sponsoring local martial arts teacher Mike Bushell and other members of the inner strength martial arts academy, who are off to the USA this summer to represent Great Britain in the 13th World Martial Arts Games 2023.
Mike Bushell and Abi Bartlett have both qualified to compete for Team GB at the Daytona Beach, Florida games on July 29, 30, & 31, 2023. The last World Martial Arts Games took place in London in 2019. Great Britain was delighted to top the medal table, winning 133 gold medals. Twenty-two nations from all parts of the globe took part in a wide range of martial arts disciplines, including Brazilian Jiu-Jitsu, Self Defense, Breaking, Japanese Forms, Okinawese Forms, Korean Forms, Chinese Forms, Modern and Musical Forms, Extreme Forms, Point-Sparring, Continous Sparring and more. Mike himself won gold in creative Kata.
Having looked into the costs of attending the games this year, the club have set a target of raising £10,000 to enable the athletes to compete. Every penny helps, and they will be hosting events and car boot sales as well as seeking individual and corporate sponsorship.
Our founders, Paul & Louise, have a personal connection to the club as Mike is their son Henry's instructor.
"We have known Mike for several years and greatly respect him as a teacher. The fact that he has been selected to represent Great Britain demonstrates just how skilled he is. We are lucky to have such a talented sensei in our local area and are delighted to support him on his journey to Daytona. Hopefully, Mike and Abi will both come home winners this year!"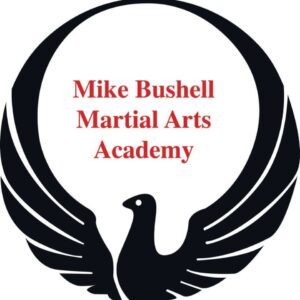 The Mike Bushell Martial Arts Academy specialises in Wado Ryu Karate which is a traditional style of Karate. They run classes for children and adults across Bournemouth, Christchurch and the surrounding area. If you can support Mike and Abi by making a donation, please contact Mike at Mike@mbmaa.club.