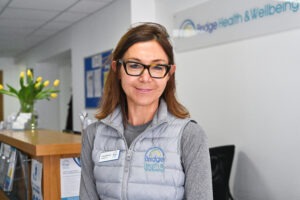 We are delighted to announce that our free weekly wellbeing walks are returning on 19th October.
Julie will be leading these free classes, giving you an opportunity to get moving and enjoy our beautiful local area.
Walks will take place every Wednesday, starting at 13.45 at the clinic. We aim to walk for around 30 minutes. You are welcome to join us for a cuppa back at the clinic after completing your exercise.
These walks are designed to be a fairly gentle introduction to exercise and help you build up some stamina for walking. Who knows, you might even discover a new love of walking and decide to join a Race for Life next year?!
Our local area has many beautiful sites to enjoy along our walking routes, including Christchurch Priory, Christchurch Quay and Stanpit Marsh nature reserve. We expect the walks to be fairly even in terms of terrain, but do encourage you to wear some sturdy walking shoes to support your feet.
The class is free to join, but please book a space via Team Up so that we know how many people to expect. Please also complete a health screening so we can tailor the walk to your needs.