This week we celebrate our second birthday. Despite everything that has happened over the past 24 months, we couldn't be prouder of everything we have achieved.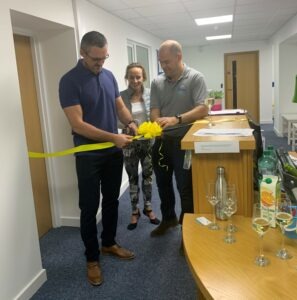 Steve Hard opened our doors in July 2019, and we were so excited to open our unique health and wellbeing centre right in the heart of Christchurch, Dorset. The first few months went well, with classes and physio appointments filling up. We even managed to host a wellness event. We welcomed our first sports massage therapist, Ella and our first receptionist, Clair on board.
Then, in March 2020, COVID hit, and we had to close the clinic doors. Overnight, our business had to transform from a face-to-face business to an online one. You all embraced Zoom valiantly, and by our first birthday, Paul was back in the clinic for face-to-face physiotherapy appointments. We were hoping for a more settled second year in business …
The pandemic had other ideas .…
The last 12 months have seen us close the studio doors again for two more lockdowns. Though thankfully, Paul was able to keep treating patients (whilst donning all his PPE!) this time, wellbeing classes went back on Zoom, and sports massage was no longer available.
But just like in our first year of business, we didn't let the obstacles stop us. When we look back, there have been so many amazing highlights from the last 12 months, despite all the restrictions.
More clinical services: Chiropractor & Sports Massage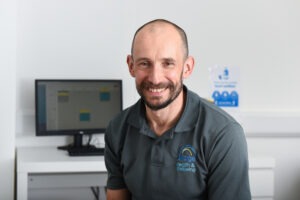 Highly experienced chiropractor Aaron Coode (BSc, MSc, DC, DNS Sport) joined our team in March 2021. With two decades of clinical experience and a special interest in spinal rehabilitation, sport and gait-related injuries, we are delighted that our clients are in such safe hands. Using spinal manipulation, soft tissue mobilisation, western medical acupuncture and rehabilitation, Aaron helps you to reach your goals and live pain-free. Aaron has already increased his hours with us to ensure we have enough appointments available.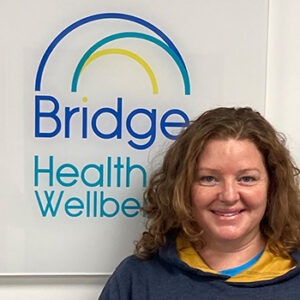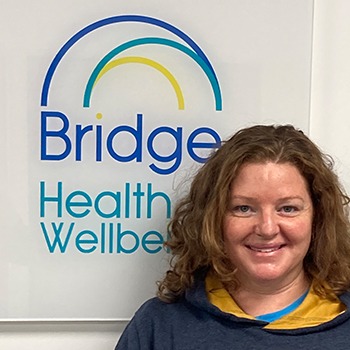 We were also delighted to welcome sports massage therapist Sam to our team, enabling us to offer even more sports massage appointments in Christchurch, Dorset. Having worked for 15+ years in the sport and leisure industry, Sam has a wide set of skills and can treat pre and post-surgery clients, help with pain management or even stress-related conditions.
Purchasing a portable massage chair has enabled us to offer workplace treatments, alongside our workplace DSE Assessment services. As more people return to the office over the coming months, in-workplace treatments could really help employees manages their aches and pains without having to leave the office.
Wider range of Wellbeing classes: Booty Barre, Strength & Conditioning and more
Fantastic local instructor Alex Parker started running Booty Barre classes in our wellbeing studio in Christchurch, Dorset. This upbeat class is the perfect combination of ballet, Pilates and yoga. It's all in a cardio format, yet without jumping or impact on the joints.
Trainer Magda Kalfas-Gaca also began leading Strength & Conditioning classes with us. These small group classes have worked really well for people who are coming to the end of physiotherapy and rehabilitation after injury who need to maintain and progress their training. They are proving to be a great opportunity to learn lifting techniques and improve understanding of why it is important to develop and maintain strength.
We also started two new beginner-level Pilates classes and continued with some Zoom classes, as well as returning to face-to-face classes. We rolled out online booking, making it easier for you to manage your bookings.
Awards celebrations
We were thrilled to be announced as runners up in the Family Business of the Year Awards in June. There are so many amazing family businesses across the South West. It was such a privilege to be listed amongst them. Family is at the heart of our business. Louise was very proud to be a finalist in the Successful Women in Business Awards in December 2020. This year, we have been nominated for the Southern Enterprise Awards 2021 and the Business Leader Awards 2021. So watch this space! We'll be keeping our fingers crossed.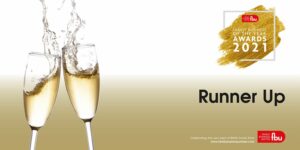 The future looks bright …
Overall, we are very proud to have continued to grow our business and welcome new patients and clients on their journey to wellbeing. We'll continue to expand our wellbeing classes this year. This will enable us to offer even more for our Wellbeing members, who benefit from discounts on additional classes and clinical treatment. We are delighted to welcome our second receptionist, Rosie. She joins us in August, to provide even more support when you visit us in the clinic. Later in the year, we are also hoping to host more wellbeing and clinical events if restrictions allow.
We can't thank you all enough for your support during the past two years. Your smiling faces and lovely feedback make all the effort worthwhile.
Paul & Louise O'Connell